Toloka-Kit
Website | API Documentation | Platform
Designed by engineers for engineers, Toloka lets you integrate an on-demand workforce directly into your processes. Our cloud-based crowdsourcing platform is a fast and efficient way to collect and label large data sources for machine learning and other business purposes.
Main advantages of Toloka:
Requirements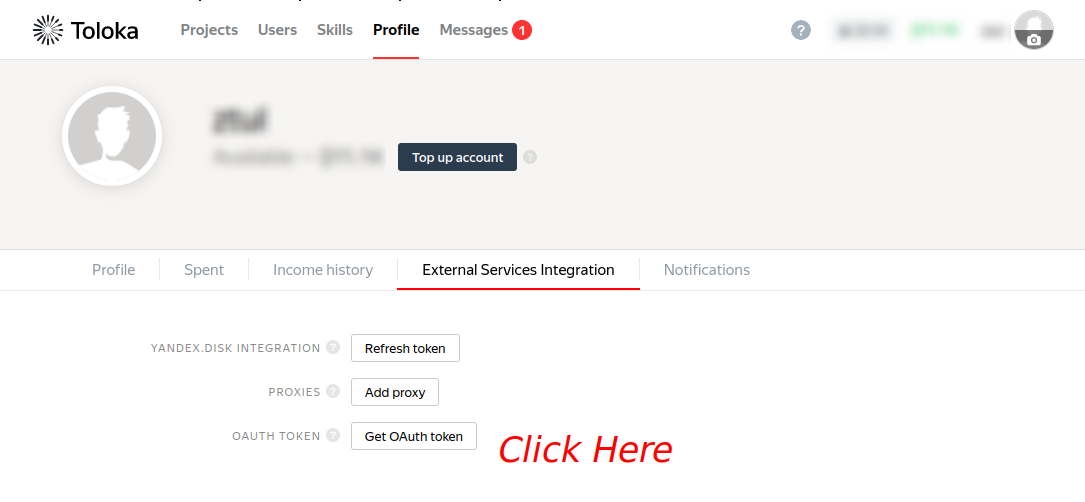 Get Started
Installing toloka-kit is as easy as:
 pip install toloka-kit



Note: this project is still under heavy development and interfaces may change slightly. For production environments please specify exact package version. For example: toloka-kit==0.1.8
Try your first program and checks the validity of the OAuth token:
import

 toloka.client 

as

 toloka

toloka_client = toloka.TolokaClient(input(

"Enter your token:"

), 

'PRODUCTION'

)
print(toloka_client.get_requester())

Useful Links
Questions and bug reports
Contributing
Feel free to contribute to toloka-kit. Right now, we really need more usage examples.
License
© YANDEX LLC, 2020-2021. Licensed under the Apache License, Version 2.0. See LICENSE file for more details.