autotiling
This script uses the i3ipc-python library to switch the layout splith/splitv depending on the currently focused window dimensions. It works on both sway and i3 window managers.
Inspired by https://github.com/olemartinorg/i3-alternating-layout.
See on YouTube: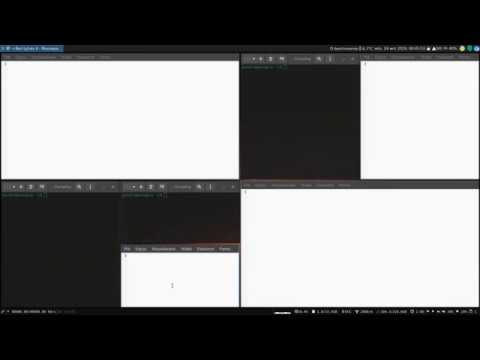 PLEASE DO READ THIS
This script does one thing: when a window is being focused, it checks it's height / width ratio, and executes the equivalent of either swaymsg splitv or swaymsg splith. Nothing less, nothing more. Yes, it may make stacking and tabbed layouts behave oddly. No, nothing can be done about it. If you like stacking/tabbed layouts, you may use them on workspaces with autotiling turned off (--workspaces argument). Do not submit issues about it.
For instance, on my triple-headed setup (2 workspaces per output), I configured autotiling to work on odd workspaces, but not on even:
### Autostart
  exec autotiling -w 1 3 5

Installation
Install autotiling. Possible methods:
NOTE: The current release and master branch is compatible with sway >= 1.5. For lower versions you need to use the script from the sway14 branch or the 0.9 release.
Add exec autotiling to the ~/.config/sway/config or exec_always --no-startup-id autotiling to the ~/.config/i3/config file.
Usage
$ autotiling -h
usage: autotiling [-h] [-d] [-v] [-w [WORKSPACES ...]]

optional arguments:
  -h, --help            show this help message and exit
  -d, --debug           Print debug messages to stderr
  -v, --version         display version information
  -w [WORKSPACES ...], --workspaces [WORKSPACES ...]
                        Restricts autotiling to certain workspaces. Example: autotiling --workspaces 8 9