hubot-holypr
Hubot-holypr is a Slack's robot that will help you manage pull requests.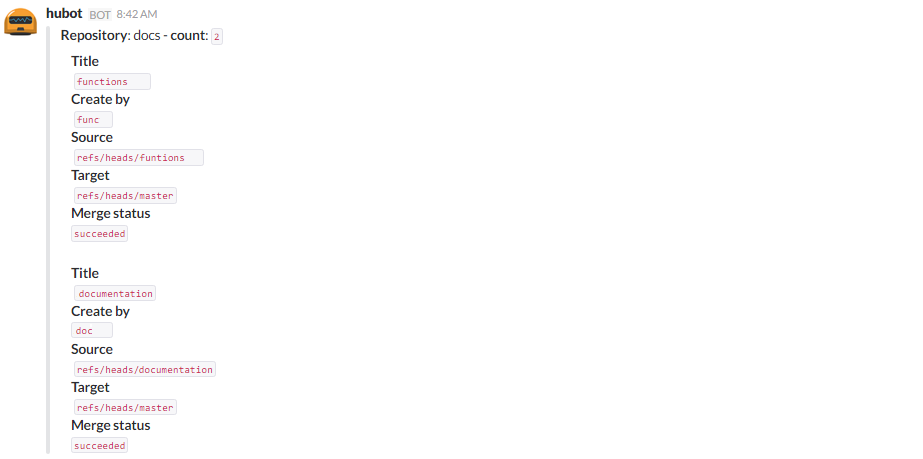 Installation
$ npm install hubot-holypr 

Add hubot-holypr to external-scripts.json.
[

"hubot-holypr"

]

Usage
Visual Studio Team Services
####Create new vsts token The hubot-holypr this moment is using authorization Basic Authentication, to create new token in vsts you must follow the example.
Now you need to make the steps below:
Install Postman.
Add you credential to create basic authentication.
Copy password hash generated by postman.
Run command
Creating new pull request manager:
remember

 vsts myvsts is https://myvsts.visualstudio.com with access token dnN0cyB2vhyO

no

ZzldHyMgpdGr9rZW4

Listing all pull request in opened:
list

 prs for myvsts 

on

 hubot

Or
list

 prs for myvsts 

on

 hubot,docs,....

Github (Coming Soon)