Create HTML Boilerplate
Generate a vanilla HTML/CSS boilerplate in a flash! ⚡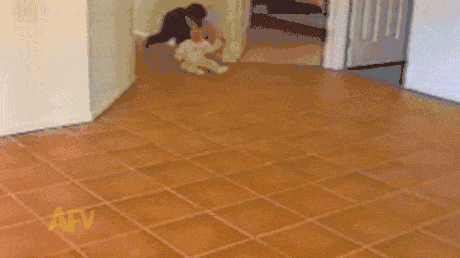 Quick Overview
npx create-html-boilerplate my-app


cd

 my-app

If you've previously installed create-html-boilerplate globally via npm install -g create-html-boilerplate, we recommend you uninstall the package using npm uninstall -g create-html-boilerplate to ensure that npx always uses the latest version.
(npx comes with npm 5.2+ and higher, see instructions for older npm versions)
By using an extension like Live Server on VSCode, you can view the file live at http://localhost:5500/
Creating an App
You'll need to have Node 8.16.0 or Node 10.16.0 or later version on your local development machine (but it's not required on the server). You can use nvm (macOS/Linux) or nvm-windows to switch Node versions between different projects.
To create a new app, you may choose one of the following methods:
npx
npx create-html-boilerplate my-app

(npx is a package runner tool that comes with npm 5.2+ and higher, see instructions for older npm versions)
npm
npm create-html-boilerplate -g
create-html-boilerplate my-app

Once you've created the boilerplate, cd into your project by running the follwing command:
cd

 my-app

Get Started Immediately
Don't need all the crazy frameworks and tools? Start fresh with a minimal HTML, CSS, and Javascript folder structure.
By running the simple CLI, you can generate a folder structure like so:
my-app


├── 

index

.html


├── 

styles


│   ├── 

main

.css


├── 

scripts


│   ├── 

main

.js



Contributing to this project 👊
Thanks for showing interest to contribute to Create HTML Boilerplate 💖, you rock!
Follow the directions below to setup your project and contribute to this repository.
Fork the repo (click the Fork button at the top right of this page)

Clone your fork locally
git 

clone

 https://github.com/<YOUR_USERNAME>/create-html-boilerplate.git


cd

 create-html-boilerplate

Setup all the dependencies and packages
npm install

Once you submit a PR, we'll respond as soon as possible so we can take a look at what you've made!
Making a Pull Request? 🔁
That's awesome! Start by following the instructions given earlier of how to run this project on your system locally.
Then, commit and push your changes:
git add .
git commit -m 

"My commit message"


git push

Once finished, you can create a pull request!
Is it your first time? Check out this link to learn how to submit a pull request.
Think you found a bug? 🐛
Please submit an issue and provide a clear path to reproduction with a code example.
The clearer you are, the easier it will be for us help!
License
Create HTML Boilerplate is open source software licensed as MIT.
---
Like my work?

Made by @BraydenTW